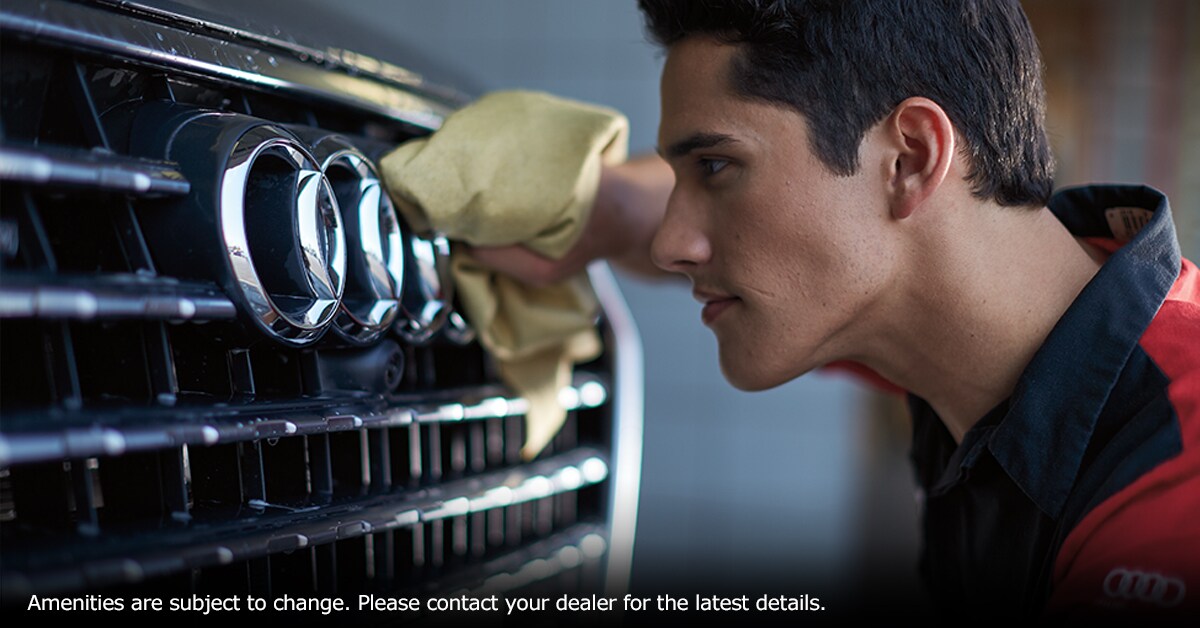 At Audi of Smithtown, we know that our customers are interested in protecting their investment. When you buy an Audi, you're buying a luxurious performance vehicle, and while these cars are certainly built to last, they do require routine maintenance. Whether your Audi is a 2020 or a 2002 model, getting regular Audi service near Commack is a smart choice.
Regular maintenance extends the life of your Audi
If your Audi from Audi of Smithtown is still within its manufacturer warranty period, you're probably following recommended service intervals. But if your Audi car is a bit older, you may wonder how often you should bring your car in for routine servicing.
You can (and should) always consult your vehicle owner's manual or talk to an Audi servicing expert for the recommended maintenance schedule of your specific model, but keep in mind that automotive service needs vary with your driving habits. An Audi SUV that is being driven 20,000 miles a year is going to need a vehicle checkup more often than a weekend cruiser who may only see the road for 5,000 miles in a year.
What is involved in a standard Audi checkup?
The following services are commonly performed at Audi of Smithtown when you bring your car in for general Audi service:
Oil and filter change

Air filter check

Hoses and belts to ensure there are no leaks or cracks Inspection

Audi brake pads

, rotors, and calipers

Vehicle suspension Inspection

Fluid check and top-up

Lighting check

Tire inspection and air pressure adjustment
The Audi-certified technicians at Audi of Smithtown near Commack will alert you to any issues with your vehicle that may compromise safety or performance, and they'll provide you with a comprehensive estimate of your recommended repairs or parts replacement. For any question concerning your Audi service, contact Audi of Smithtown today.