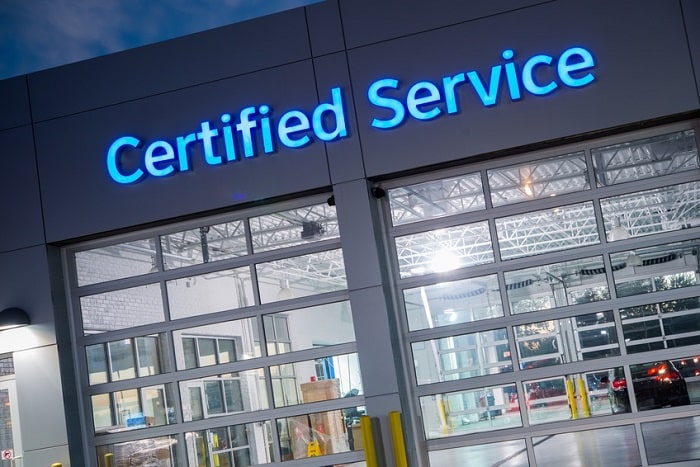 When it comes to your vehicle investment, maintenance is crucial. That's why Audi of Smithtown provides an Audi care plan to help you protect every component of your vehicle. Along with the standard Audi service, we also have a collision center onsite. This ensures that your car is cared for and repaired by Audi-trained technicians. Get a head start on your summer maintenance schedule with these fantastic offers from our auto dealership serving Long Island, NY.
A/C special
Ensure your air conditioning unit is ready to handle summer heat with our A/C special for $159.95. Our trained techs review the system functions and operations and verify that the condenser, lines, and seals are airtight, damage-free, and not leaking. Then we check line pressure and the duct temp. Lastly, we clean debris from the cowl and replace the cabin air filter. With regular A/C maintenance, you won't have to worry about getting hit with a significant problem in the heat of the summer.
Alignment
Before heading out on a trip, ensure that your drive will be smooth by scheduling an alignment. For a limited time, you'll get $10.00 off a four-wheel alignment. This includes centering the steering wheel and setting the caster and rod.
Oil and Filter
Get $10.00 off an oil change to keep your car on schedule. Plus, we'll check and top off all fluids as needed and inspect your tire pressure.
Tire Rotation
For $39.95, our crew rotates your tires, sets the tire pressure, then visually inspects your front and rear brakes for extra peace of mind.
Audi of Smithtown
Keep your luxury car running smoothly and safely by performing regular maintenance. The professionals at Audi of Smithtown are here to help you protect your vehicle in any way possible. Give our dealership a call and schedule your summer service today!