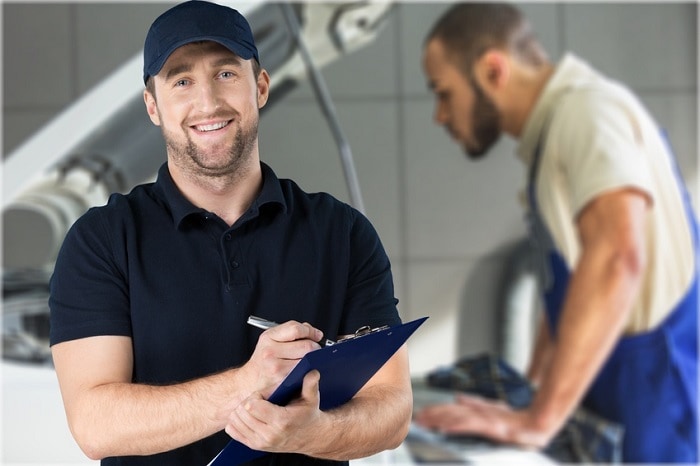 Don't get stuck out in the heat due to a battery problem or an overheated engine. Instead, stay cool during your commute by scheduling Audi service near Long Island. From coolant replenishment to A/C inspections, our expertly trained technicians use the latest practices and genuine Audi parts to ensure your vehicle runs smoothly all year long. Schedule your summer maintenance appointment with Audi of Smithtown today!
Battery Inspection
High temperatures are rough on batteries. The extreme temperatures increase the speed of corrosion, evaporate its vital liquids, and weaken its charge. We are able to clean off your battery and replenish the fluids. Should your vehicle require a replacement, we can take care of that as well.
A/C Inspection
Over time, your air conditioning system may not work as efficiently as it once did. Perhaps you notice that your cabin has a musty smell or that the air coming from the vents doesn't feel frigid. With an A/C inspection, our trained techs examine your HVAC system to make sure there aren't any leaks or other problems. Often, you'll notice a big difference after installing a new air filter.
Coolant Check
Although a filter helps keep your coolant clean, over time, the quality deteriorates and the fluid evaporates. Since coolant is what protects your engine from heat damage and keeps your car running at a safe temperature, it's essential to keep your coolant fresh and topped off. We can do just that here in our Audi service center near West Babylon, NY, our techs will inspect your fluid and replace it if needed.
At Audi of Smithtown, we are happy to provide a full menu of services to keep your vehicle healthy. You can schedule Audi service by calling our service center or by scheduling your appointment online. We look forward to helping you soon!