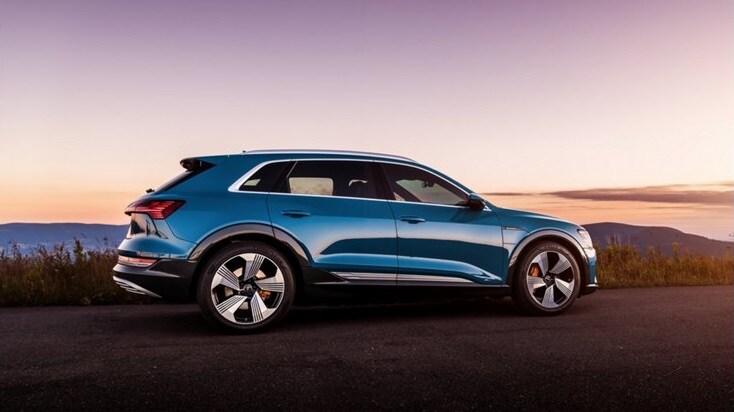 This spring, drivers will have the opportunity to experience something completely new—and completely exciting—from Audi. The Audi e-tron is the first-ever fully electric Audi, and it promises to be the perfect versatile and efficient choice for families on the go, outdoor enthusiasts, and eco-conscious drivers in the greater Long Island, NY area.
The 2019 Audi e-tron SUV operates using a high-voltage 95 kWh battery and two electric motors, both of which produce an impressive amount of power. While it's too soon to know what kind of horsepower the 2019 Audi e-tron will boast, we do know that the SUV renders a top 490 lb-ft of torque and can go from 0-60 mph in just 5.5 seconds. Its top speed sits at a pretty 124 mph. Don't worry—you won't have to sacrifice performance for efficiency in this electric model!
In any SUV, size and versatility are key, and the 2019 Audi e-tron doesn't disappoint. The spacious SUV can fit up to five passengers with plenty of leg and head room, and the split-folding rear seats make it easy to convert the cabin into a cargo hauler for camping equipment, sports gear, and everything in between.
Like any Audi model, the interior boasts luxury, comfort, and innovation in spades. From premium leather upholstery to a soundproofing that makes the interior of the 2019 Audi e-tron an oasis of calm, from the Bang & Olufsen® Premium Sound System to a 360-degree camera, driving an SUV has never been more fun or easier
While it won't arrive until the spring, the good news is that you can reserve your 2019 Audi e-tron now! Just call or visit to talk with one of our expert Audi dealers serving Smithtown. We can't wait to welcome the first-ever electric from Audi in just a few short months!