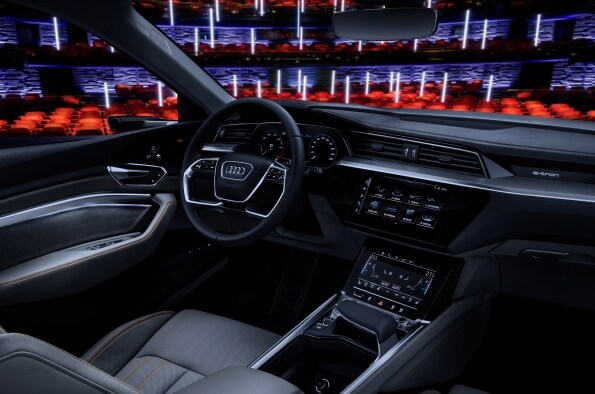 This year's Consumer Entertainment Show (CES) was a smorgasbord of new technology, innovation, and entertainment for those lucky enough to attend. This year, one of the highlights was the exhibit from Audi. From connectivity on the road to an exciting in-car movie theater experience, visitors at CES had a glimpse at the future of entertainment in new Audi vehicles.
At the CES Audi exhibit, visitors to the show were able to experience a premium movie theater experience—from the inside of an Audi sedan. Audi Immersive In-Car Entertainment created the feel of a drive-in movie theater while the car is still, thanks to streaming services and blockbuster movies. But Audi automakers weren't just providing entertainment in a stationary car! As automated driving technology improves, drivers will be faced with a lot more free time on the road. The Audi CES exhibit also showcased on-the-road entertainment options car owners can expect to become part of the future of driving.
And what about backseat passengers who don't have to worry about keeping their eyes on the road? Audi has something special planned for them too! CES visitors got a preview of an in-car virtual reality experience for passengers, with their virtual space adventure informed by the movements of the car. While CES visitors only had one adventure to experience, the possibilities for the future are nearly endless.
CES is an exciting opportunity to see what's coming next in the cars we love. But if you want to see what tech the experts at Audi have already developed, come by today to test drive a new or pre-owned Audi near West Babylon, NY. We look forward to your visit here at Audi of Smithtown.