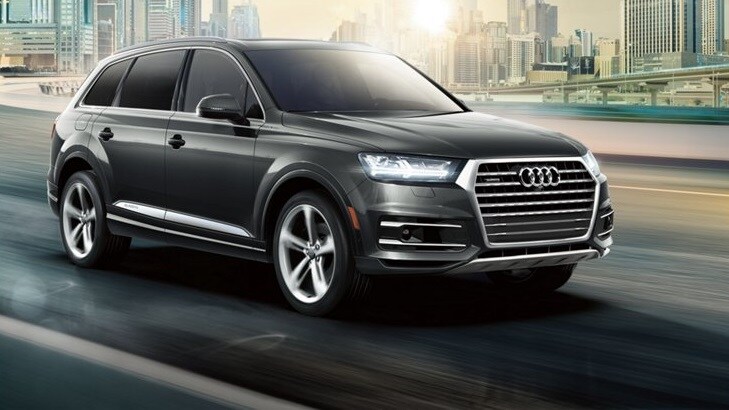 Here at your home for new and pre-owned Audi vehicles near Manhasset, NY, we know our SUVs are exceptional. We can tell not only because of what we know about the models, but because of the joy in our customers when they take one home, not to mention the amount of people that come back for their second, third, or even fourth Audi. Further proving our point is the recent announcement about the 2019 Audi Q7, which has been deemed one of the "10Best Trucks and SUVs" on the market this year.
Every year, Car and Driver magazine editors go through an intense process of assessment. They look at a wide variety of vehicles, and select only ten as the very best on the market for their "10Best Trucks and SUVs" list. Vehicles are evaluated based on performance, value, and how well they fulfill their mission. And for the third year in a row, the Audi Q7 was selected for the list as the Best Mid-Size Luxury SUV.
Car and Driver editors praised the SUV highly, saying "this is the most well rounded, high-value and trustworthy SUV in its segment. Maybe in all SUV-dom." Between the upscale luxury, cutting-edge technology, including a high-end sound system and easy integration for smart devices, and great driving dynamics, we think the 2019 Audi Q7 lives up to the praise.
Here at Audi of Smithtown, we don't want our local drivers to settle for a car that's okay – we want them to get the best! And you can find the best when you visit us and test drive the award-winning Audi Q7. Long Island, NY drivers can find the 2019 Audi Q7 and other incredible Audi models right here at our dealership. We look forward to working with you soon!