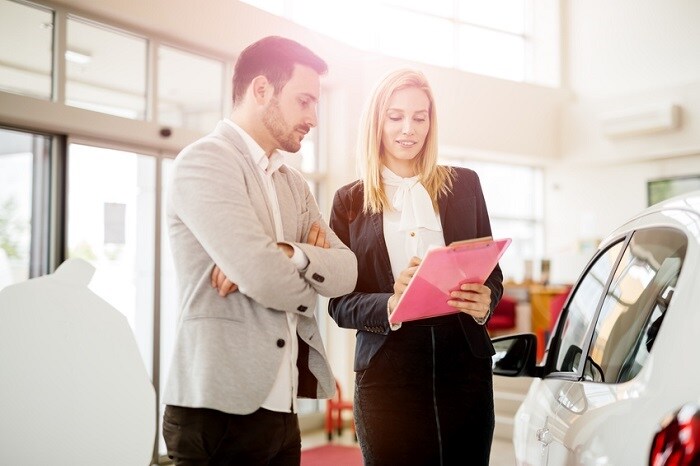 Whether you have an interest in one of our new or pre-owned Audi cars near Long Island, NY, it's probable that you'll come across car buying myths as you're working your way through the shopping and purchasing process. Many people inadvertently perpetuate these myths by offering them as what they think are helpful facts to assist shoppers looking for an automobile.
With some common car buying myths having been around for years, it's easy to understand why so many motorists think these falsehoods are true. While that's the case, there's no reason for you to fall prey to these mistruths.
One amusing myth is that you shouldn't buy a red vehicle because the color of the car will increase your auto insurance premium. There's also the notion that you should come in on a rainy day, as it'll be less crowded and the salespeople will be more willing to give you a deal, or right before the store closes. Both are equally untrue; we'll work to give you a great deal and provide the attention you deserve no matter the time of day or weather outside.
Another falsehood says that you should wait until you've settled on a price for a new or pre-owned car before you reveal that you have a trade-in. If you listen to this myth, the only thing you'll accomplish is spending more time than you should at our Audi dealership near Babylon, NY.
If you don't tell us you have a trade-in until we've already worked out a deal for a different car, we'll have to work out a second deal for your trade-in instead of rolling both vehicles into one single transaction. This will take up valuable time you could be spending driving your new or new-to-you Audi automobile.
For information about some other common car buying myths, contact Audi of Smithtown today. We look forward to working with you soon here at our car dealership in St. James, NY.