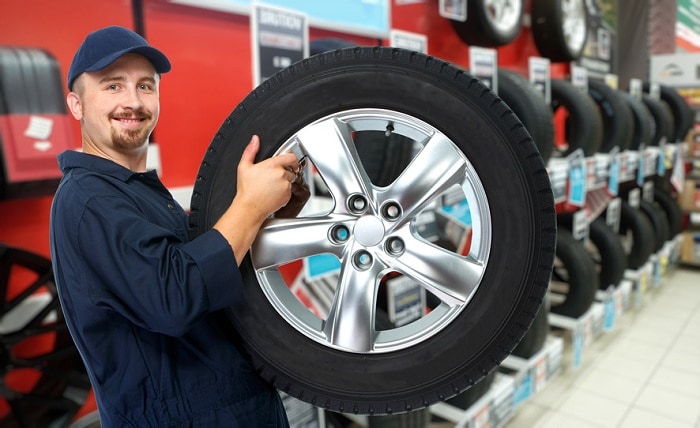 There are few things better than driving your new Audi vehicle near Smithtown in the summer. The weather is sunny and warm, and your Audi car is gripping the road and handling curves flawlessly. However, drivers in New York know that weather can turn inclement fast, and you need the proper tires to keep your Audi vehicle on the road and safe.
About Tire Wear
Tires wear over time simply from driving, and they can last anywhere from 25,000 to 50,000 miles before they need to be replaced. Uneven tread wear can force you to replace your tires sooner than that, though. Causes of uneven wear include improper tire inflation, over-inflation or under-inflation, and tire misalignment. These conditions force one edge or area of your treads to wear faster than other areas, forcing you to spend more money on tire replacement.
To avoid uneven wear, make at an appointment at our Audi service center near Long Island and let one of our trained technicians inspect your tires to see if they need re-alignment, inflation adjustments, or replacement.
Tire Buying
When it comes to buying tires, our tire center near Smithtown, NY is your one-stop shop. Typically, you'll be looking to buy a full set of tires, and we carry all major brands like Bridgestone, Dunlop, Goodyear, and more.
It's important to know which type of tires you should buy. The base-level choice is all-season, which offers standard grip in all-weather conditions. For your new Audi car, though, performance tires might work best. These have larger grooves for better wet-weather handling and offer enhanced stability during all seasons. Larger vehicles, such as the 2018 Audi Q5, may require highway tires, which are built to handle heavier loads on pavement.
Whether you're looking to buy new tires, rotate or adjust your current tires, or you just have questions about tire upkeep, contact Audi of Smithtown and set up an appointment with a technician today. We look forward to helping you soon here at 578 Middle Country Rd in St. James.