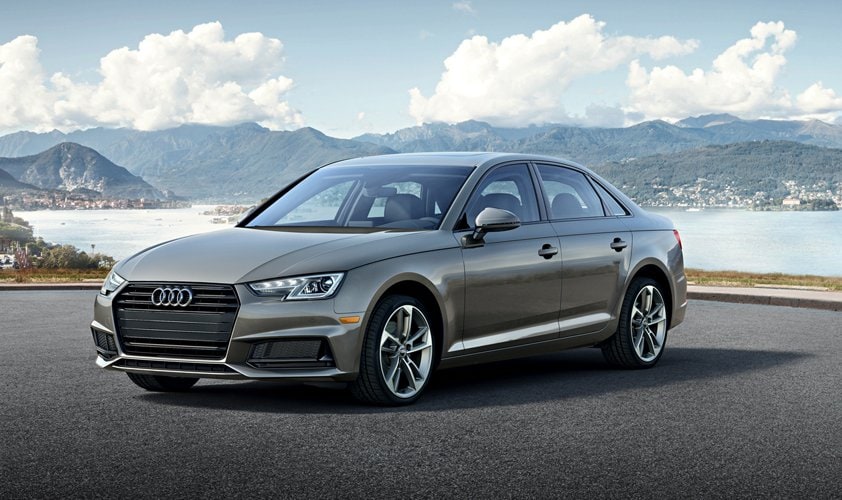 Audi of Smithtown is on the verge of welcoming several 2020 Audi models to our showroom. While we'll see a lot of familiar "faces" returning, we're also looking forward to some big changes to a few favorites among Long Island car and SUV shoppers. 
2020 Audi e-tron
The 2020 Audi e-tron is only the successful EV's second year, and already some big changes are brewing. A new crossover, which may arrive next year as a late 2020 model, is the Audi e-tron Quattro S. Those familiar with the Audi brand know that S means higher horsepower, extra acceleration, and seriously sporty handling. Even if it, or the rumored Audi e-tron GT, takes a little while getting here, they'll be well worth the wait; the Audi e-tron is widely regarded to be a major success for the brand, electric vehicle or not. 
2020 Audi A4
The 2020 Audi A4 gets a further update of last year's mid-cycle facelift. This is a less conservative set of nips and tucks than we're used to from the Audi brand, with the grille and headlights especially coming in for major changes. There will also be a few models available with mild hybrid technology that will give a slight boost in torque and efficiency. For its part, the Audi A4 Allroad gets nearly an inch and a half of additional ground clearance, larger wheels, and a slightly larger track width. 
2020 Audi A5
Usually, where the Audi A4 goes, the Audi A5 follows close behind. That's the case here, with the Audi A5 Sportback already spied with a facelift that brings it more in line with the looks of its smaller sibling. Powertrains carry over from before, as do the instrument and infotainment displays, which haven't yet gotten the same upgrades as the upper reaches of the brand's car lineup. 
2020 Audi Q7
Speaking of new infotainment and instrument displays, they're coming to the 2020 Audi Q7 as part of a mid-generation redesign. While mild hybrid technology will come to Euro-spec models, there's still no word whether the models arriving at your nearby Long Island Audi dealership will get it. We hope so, since reviews from overseas are praising the crossover's higher torque and horsepower, as well as the handling boost they bring. 
Visit Audi of Smithtown
The 2020 model year is still coming into focus, but it's already showing a lot of promise. To find out more about these and other new Audi models, visit Audi of Smithtown at 578 Middle Country Rd in St. James, NY today.